Our First STEM-OPS Blog Post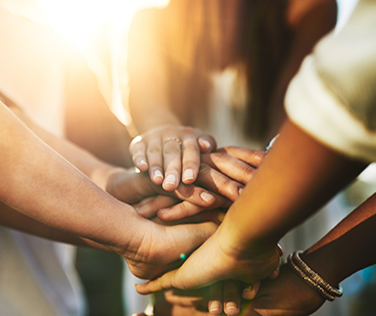 Author: Jacob Bennett, Initiative for Race Research & Justice at Vanderbilt University
We are excited to post the first official STEM-OPS blog post! In this post, we introduce you to the STEM-OPS program and the invaluable partners who make up this NSF INCLUDES Alliance.
Background Info
STEM-OPS is an alliance of organizations across the U.S. working to improve STEM (Science, Technology, Engineering, and Mathematics) learning opportunities in prisons and to support access to STEM careers for those who are directly impacted by the carceral system. The STEM-OPS team comprises partner organizations committed to making STEM learning both commonplace and successful within prisons, as well as providing culturally responsive, high-quality STEM education to individuals in the carceral system previously without access.
STEM-OPS brings together people impacted by incarceration, higher education practitioners, education experts, and other community partners and stakeholders to work together to increase access to education and career opportunities in STEM. We hope to equip our partners with tangible tools to help them create STEM courses, connect students to STEM internships and careers, and to increase awareness in society and in STEM colleges about the potential of this workforce.
Our alliance is committed to the central role in both leadership and membership of people who are or were in prison; two of our five founding partner organizations are led by formerly incarcerated people, and all have formally incarcerated people on their teams. Through the development of a national network, STEM-OPS will create program modules, tools, STEM education experiences, and strategies for the prison education community and the public at large.
STEM-OPS will also shed greater light on the experiences that perpetuate the school-to-prison pipeline to reshape the dominant narratives that perpetuate a lack of access to STEM education and careers.
Read on to learn about our partner organizations.
Who Are the STEM-OPS Partner Organizations?
The STEM-OPS partner organizations are vital to our community.
Education Development Center (EDC)
Education Development Center (EDC) is a global nonprofit that advances lasting solutions to improve education, promote health, and expand economic opportunity. Since 1958, EDC has been a leader in designing, implementing, and evaluating powerful and innovative programs in more than 80 countries around the world. With expertise in areas such as suicide prevention, early childhood development and learning, and youth workforce development, EDC collaborates with public and private partners to create, deliver, and evaluate programs, services, and products.
Initiative for Race Research and Justice (RRJ)
The Initiative for RRJ was founded by Dr. Rich Milner in the fall of 2018. His goal was to centralize and bring together research and researchers focused on race inside and outside the field of education. RRJ has an overt emphasis on studying and impacting practices and policies toward racial justice. In addition, RRJ's work is organized around three main focal areas: (1) conducting high-quality research on race; (2) using new and expanded knowledge to improve practices, policies, society, and the overall human condition; and (3) sharing and disseminating knowledge, resources, and tools in collaboration with communities, organizations and institutions for racial justice.
Operation Restoration (OR)
Led by formerly incarcerated women, OR's mission is to support women and girls impacted by incarceration to recognize their full potential, restore their lives, and discover new possibilities. The work focuses on advocacy, education, economic mobility, and true economic equity for their staff, clients, and community. OR creates new career pathways and removes barriers to education for currently and formerly incarcerated women. They create housing opportunities and connect formerly incarcerated and legal-system-involved women with housing resources and bring an atmosphere of wrap-around support services to women across all OR departments while offering long-term case management support.
Princeton University Prison Teaching Initiative (PTI)
PTI has a three-part mission: to provide the highest quality postsecondary education to incarcerated students in New Jersey; to offer Princeton University graduate students, postdocs, faculty, and staff innovative, evidence-based pedagogy and intensive classroom experiences; and to foster robust campus dialogue on mass incarceration and its relationship to systemic inequalities in access to education. PTI courses are taught by approximately 150 active volunteers, including Princeton University graduate students, postdoctoral fellows, faculty, community members, and staff, who use an innovative team-teaching model. PTI offers a range of coursework in humanities, physical sciences, social sciences, and mathematics, and reaches approximately 250 incarcerated students per year.
Prison Cells to Professionals (P2P)
P2P's vision is ​to reach, touch, and change the lives of individuals with disadvantaged backgrounds through advocacy, mentoring, and policy change. P2P provides mentoring and educational counseling to currently and formerly incarcerated men and women so they may position themselves to start building their careers as opposed to obtaining temporary employment. Among the many challenges of reentry (obtaining housing, finding a job, reconnecting with family), P2P focuses on and counsels with a strong emphasis on education.
Learn more about STEM-OPS