Meet STEM-OPS in St. Louis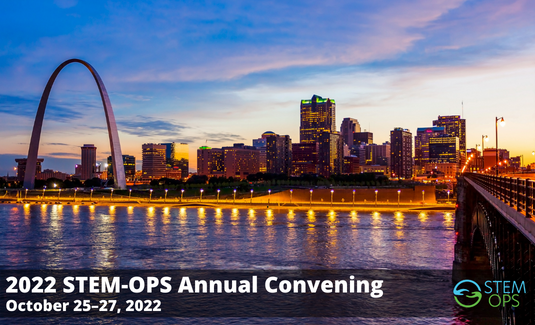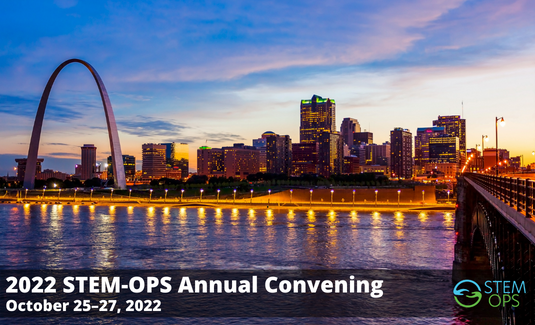 Authors: Basia Skudrzyk, P2P Program Analyst & Consultant, and Una MacDowell, EDC, STEM-OPS Team Member
Access to STEM Education and Careers Is a Human Right, Not a Privilege
Join us in St. Louis this October and be part of the first in-person conference dedicated to expanding access to STEM education and careers to people impacted by incarceration. We welcome you!
The STEM-OPS Alliance is very excited to invite everyone to the 2022 Annual STEM-OPS Convening to be held at the Marriott St. Louis Grand in St. Louis, MO, October 25–27, 2022. This will be the first convening of its kind, bringing many and varied stakeholders together to discuss our work dedicated to expanding access to science, technology, engineering, and mathematics (STEM) learning opportunities in prisons and supporting access to STEM for those who are directly impacted by incarceration. We are guided by our vision that all persons impacted by the carceral system are able, and encouraged, to pursue a culturally responsive and equitable high-quality STEM education and career.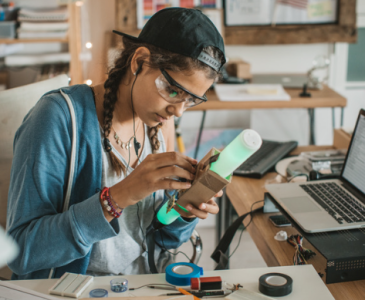 STEM-OPS is committed to elevating the perspectives of people who have been justice impacted by incarceration; over 60% of our team members who will be presenting at the convening are formerly incarcerated individuals. Many other sessions will feature the work of STEM-OPS partners who are justice impacted, including keynote speaker Syrita Steib, founder and executive director of Operation Restoration (OR). Syrita started OR to remove the barriers she herself faced after her incarceration and is also recognized nationally for her work on dismantling the legal system and removing barriers for women and girls impacted by incarceration while transitioning back into the community.
Who should attend the STEM-OPS convening?
Anyone interested in learning more about these issues is welcome to attend the event, especially:
Justice-impacted students and professionals in STEM fields
STEM college and university faculty
K–12 STEM educators
Department of Corrections education staff
Businesses in STEM fields committed to equitable employment
Advocates for STEM programs in prison settings
Organizations supporting people who are justice impacted
St. Louis community leaders
We would like to extend a special welcome to St. Louis community leaders who are stepping up to help. We are especially happy to have Senator Brian Williams of the Missouri State Senate, whose legislative record shows him to be an advocate for incarcerated and formerly incarcerated individuals. Senator Williams will be a keynote speaker.
We are very excited to welcome the co-founders of UnlockedLabs, Jessica Hinklin and Haley Shoaf (now of LaunchCode) to the convening. They will give a joint plenary talk describing their incredible work to build and bring nonprofit open-source technology to incarcerated individuals.
We are also very proud to have Raquel Pinderhughes, PhD, as a plenary speaker for the convening. Dr. Pinderhughes is a professor of urban studies and planning at San Francisco State University and the founder and executive director of the Roots of Success Environmental Literacy and Work Readiness Program.
The conference registration fee will be waived for previously incarcerated participants.
_____
Please take 1 minute to fill out this survey about how this blog post may have influenced you or helped you learn new information. Your response will help STEM-OPS learn about our shared impact on messages about people impacted by incarceration and help us improve our approach to changing societal narratives.