Trauma – What Happened to You?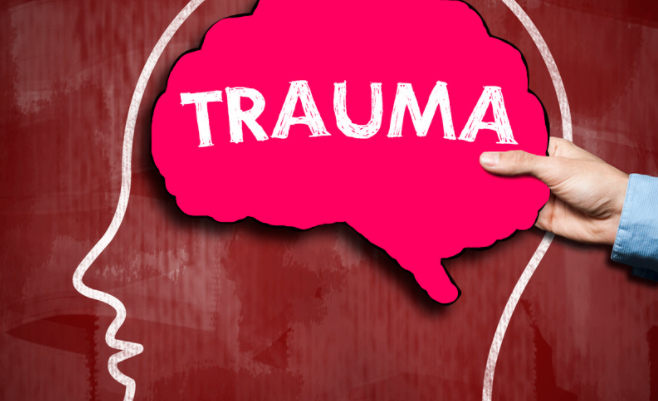 Author: Basia Skudrzyk, Policy Analyst and Consultant, Prison to Professionals (P2P)
[A different version of this post was previously published on the Thrive website.]
Preface
The past two years have been incredibly turbulent, as the whole world has faced COVID, racial violence, political upheaval, environmental disasters, war, and more. Anxiety and depression have grown exponentially. Organizations and society are in the midst of confronting issues they never expected and are learning how to support people through new approaches in behavioral sciences when people in their environment have been exposed to traumatic experiences. Creating a culture of care in education is essential to help understand how trauma translates into how people behave and think.
Supporting STEM education in prisons and broadening participation in STEM careers are strongly interconnected to help people heal from systemic barriers and trauma. Currently, opportunities for STEM education in prisons are limited, which deprives the STEM workforce of invaluable talent and extends the pattern of marginalization experienced by underserved populations.
Trauma – What Happened to You?
The value of education in the prison setting and throughout re-entry repeatedly demonstrates a transformation that allows people to heal from their trauma versus being exposed to an environment that does not provide opportunity for growth. STEM-OPS (STEM Opportunities in Prison Settings) works to transform access to STEM education in correctional facilities, and throughout re-entry, such that courses are accessible and rigorous, and students see themselves as successful scientists, mathematicians, computer scientists, or engineers. STEM-OPS facilitates this by bringing together partner networks and individuals, particularly those who have been directly impacted by the carceral system, to develop solutions to these pressing challenges and to help society understand and learn from a trauma-informed lens.
Trauma-informed care means treating a whole person, taking into account past trauma and the resulting coping mechanisms when attempting to understand behaviors and treat the patient. Education, prevention, early identification and intervention, and effective knowledge of what trauma means and how it affects a person are essential to break the cycle of the stigma and misunderstanding of people who have gone through severe traumatic events. My STEM-OPS colleagues Drs. Rich Milner and Jacob Bennett even discuss how addressing student trauma as educators, both in teacher education and higher education in prison, is a democratic ideal. You can find their article published in the journal Teachers College Record entitled, "Lessons on Pedagogy in the Carceral System and Teacher Education."
The way organizations support people during periods of trauma is uniquely powerful, and the ramifications are long-lasting. This is because in times of trauma, the twin concepts of institutional betrayal and psychological safety come into play. When stigma occurs, it can lead to discrimination or exclusion, which could affect a person's educational or job opportunities and fullest potential. Stigma can also prevent individuals from seeking out help.
Thus, if we fail to respond appropriately in our work with those experiencing trauma, we can add a second injury to the first. But if we respond well, we build trust and connection. Either way, the manner in which we support each other in times of crisis will reverberate in our organizations for many years to come.
When we hear the word trauma, most of us have an instinctive understanding of what it means: the severe distress, harm, or suffering that result from overwhelming mental or emotional pain or physical injury. Trauma is also caused by or magnified by discrimination, marginalization, and historical and/or generational trauma. It is no secret that survivors of domestic violence need time to feel safe again even after the danger of abuse is gone. However, meeting the needs of trauma survivors takes a great deal of sensitivity and reeducation. Many people prefer to judge or affix a title to people versus truly understanding the environmental factors that lead to why people behave the way they do.
Along with intense pain, trauma can reveal inner strengths and the confidence that one can survive anything.  It is important to educate society that trauma is real, and approaching people with care versus judgement provides a safe space for psychological safety and healing.
Additional Resources:
Upcoming Opportunity:
If you liked this blog post, consider attending the Prison & the Academy virtual workshop "Lessons in Trauma-Informed Classrooms" on Tuesday, May 3. The speaker, Em Daniels, MST, author of Building a Trauma-Responsive Educational Practice: Lessons from a Corrections Classroom, will discuss her experiences countering the impacts of trauma on learning and expanding how we think about healing.